Books
For over 85 years, AGU has published books that are relevant to the professional needs of working scientists, to AGU members, and to the larger Earth and space science community. The Publications Committee is responsible for helping to shape the books program by determining policy and direction and by evaluating book proposals submitted by prospective editors or authors.
View our titles by series below as well as selected featured titles. You may also browse by title, author, and publication date at Wiley.com.
AGU members may purchase directly at Wiley.com and save 35% by using the promo code found at the members' area of AGU.org.
Book Series
Current Series:
AGU members save 35% on all books.
Institutions: Purchase individual books or AGU's entire collection of books through the Wiley Online Library. A list of all books in the AGU Online Books Collection is available in the Online Books section of the Wiley page containing information on digital book resources for libraries.
Publishing Soon
Electric Currents in Geospace and Beyond
Andreas Keiling (Editor), Octav Marghitu (Editor), Michael Wheatland (Editor) (April 2018)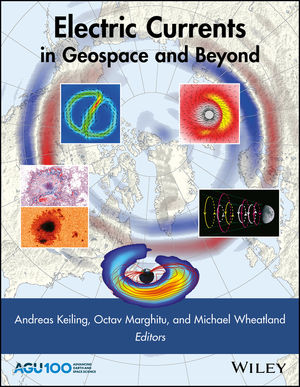 Featured Books
Publish with AGU
AGU journals span a wide range of subjects in the Earth and space sciences. AGU editors welcome contributions from authors throughout the world.
Stay Connected to Eos
Issues from 1997-2014 are freely available to the public.
Older issues are available through AGU membership or through an institutional subscription.